Step 5
Select Categeories & Options
This tool offers options to convert their selective data like email, contact, calendars, tasks and journals as well as three more features to deploy advance filteration during the conversation process:
Email Fillter: By using this, you can filter to convert emails between any two dates as well as exclude Deleted Items.
Calendar filter: This option helps to transfer Outlook calendar entries into Lotus Notes of between any specific date range (From, To).
Task Filter: This feature is probably works same as the above two given filters are defined. In short, exporting to-do lists of particular time range can be possible using this.
After applying all the filteration, hit on "Browse" button to choose desire location to save converted Files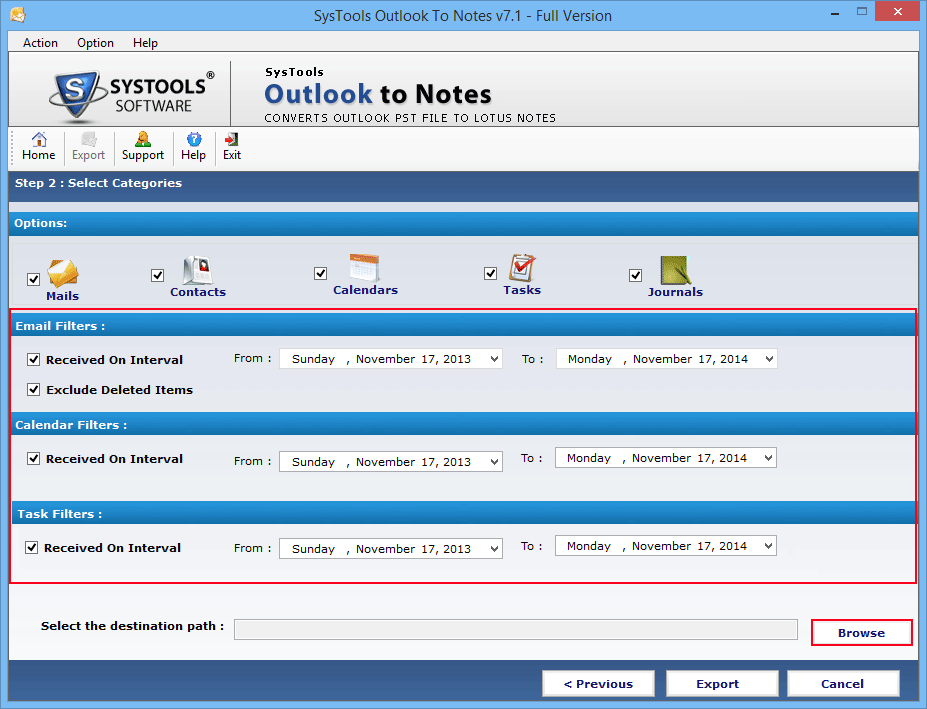 ---